Participants in alphabetic order: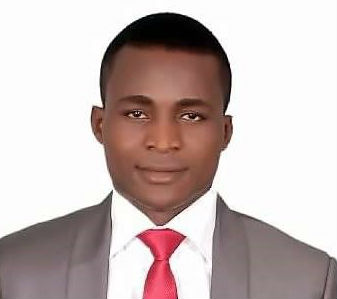 Mr. Peter Inalegwu Awodi is a Nigerian of the Idoma ethnic descent of Benue State in North-Central Nigeria. I am a Political Scientist and a researcher in International Relations with interests in International Terrorism and Counterterrorism, Human Rights, International Political Economy, Resource-based Conflicts and Indigenous Conflict Resolutions, Comparative Development Studies, Gender and Social Justice. He is currently a Ph.D. candidate in the Department of Political Science (specializing in International Relations), which is consequent on holding an M.Sc. degree in Political Science (International Relations) and a B.Sc. degree in Political Science. I currently hold a membership of the Council for the Development of Social Science Research in Africa (CODESRIA); member African Studies Association of Africa (ASAA) and fellow of the Social Science Research Council (SSRC). Languages spoken include: English (Basic), Idoma (Native), Yoruba and Hausa (Intermediate).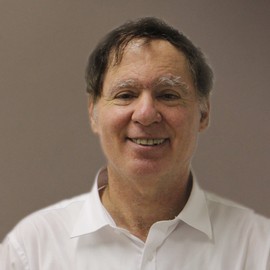 Prof. Gad Barzilai is a Full Professor of law, political science and international studies, Professor Emeritus at University of Washington, Dean Emeritus of University of Haifa Law Faculty and Vice Provost and Head of the International School, University of Haifa. His academic degrees and training are from Tel Aviv University, Hebrew University Jerusalem, Yale, and University of Michigan Ann Harbor. He has published extensively 17 books and about 165 articles and essays in academic top journals and publishing houses on issues of law, society and politics. Several of his books are award winning books. Thus, for example, in his Communities and Law: Politics and Cultures of Legal Identities [University of Michigan Press, 2003, 2005] he paved the way for a new understating of the role of communities in shaping practices in law and towards it. This book was awarded the Best Book Prize by the AIS and was selected to a special conference panel in the Law and Society conference in Chicago (2004). In his Law and Religion [Ashgate, International Series on Law and Society, 2007] he has edited some of the classics on law and religion and made a meaningful contribution to our understanding of this topic. In his Wars, Internal Conflicts and Political Order [SUNY 1996], he has suggested a new way for understanding the construction of political-legal order and disorder in times of national security emergencies. The Hebrew manuscript of this book was awarded the Best Book Award in National Security by the Ben Gurion Foundation. Among others he has published on politics of rights, comparative law, law and political power, law and violence, communities and law, group rights, liberal jurisprudence, national security, democracies and law, and issues concerning Middle East and Israeli politics and law. In his research he is often combining knowledge in law, the social sciences, mainly political science and political sociology, with political theory, theories of jurisprudence, comparative politics and comparative law. He has been trained to use both qualitative and quantitative methodologies. Barzilai was the President of the Association for Israel Studies (2011-2013) and the Founding First Director of the Dan David Prize (1999-2002). He is a Board member of editorial boards in several world leading professional journals.
Dr. Daniel Benoliel is a law professor at the University of Haifa Faculty of Law and a member of the Haifa Center of Law and Technology (HCLT). His main fields of expertise include international intellectual property, patent law and innovation, public international law and entrepreneurship law. Benoliel is the author of Patent Intensity and Economic Growth (Cambridge University Press, Intellectual Property and Information Law series, 2017) and Improbable Leaders: The Battle of Developing Countries for Access to Patented Medicines (with Bruno M. Salama) (FGV University Press, 2017) (In Portuguese). He holds a Doctorate in law (J.S.D.) from UC Berkeley School of law (Boalt Hall) and has been a John M. Olin Research Fellow with the John M. Olin Center for Law and Economics at UC Berkeley, as well as an alumnus of the Yale Law School Information Society Project (ISP). Benoliel has received numerous prizes, awards and research grants in these fields.
Dr. Ziv Bohrer is an assistant professor at Bar-Ilan University, Faculty of Law. His main areas of interest are International Criminal Law and International Humanitarian Law. He is, currently, researching the long (forgotten) pre-WWII history of International Criminal Law
Dr. Fergal Davis is a Reader in Public Law at The Dickson Poon School of Law, King's College London and a Senior Visiting Fellow at the School of Law, UNSW Australia. From 2011 to 2014 Fergal was a member of the Australian Research Council Laureate Fellowship: Anti-Terror Laws and the Democratic Challenge Project in the Gilbert + Tobin Centre of Public Law at UNSW. Fergal's research is particularly concerned with the maintenance and protection of civil liberties in times of emergency.
Fergal is a regular media commentator in print, online, on TV and radio and tweets about law and politicsabout law and politics.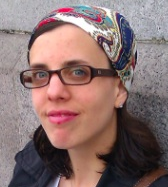 Dr. Myriam Feinberg was a postdoctoral fellow with the Minerva Center for the Rule of Law under Extreme Conditions between 2015-2017. Her research areas include counterterrorism, international organisations, national security, conflicts of sovereignty, and extraordinary renditions. She was previously a postdoctoral fellow with the ERC-funded Global Trust Project at Tel Aviv University and Visiting Lecturer at King's College London, and has been teaching French for the past ten years. Myriam holds a Licence de droit from Université Panthéon-Assas in Paris, an LL.M. in international law from Trinity College Dublin and a PhD from the Institute of Advanced Legal Studies in London. Her publications include 'International Counterterrorism – National Security and Human Rights: Conflicts of Norms or Checks and Balances?' International Journal of Human Rights, Special Issue, Volume 19, Number 4, 2015 and International Organizations and Counterterrorism: Conflicts of Sovereignty, (Brill Publishers, monograph forthcoming 2016).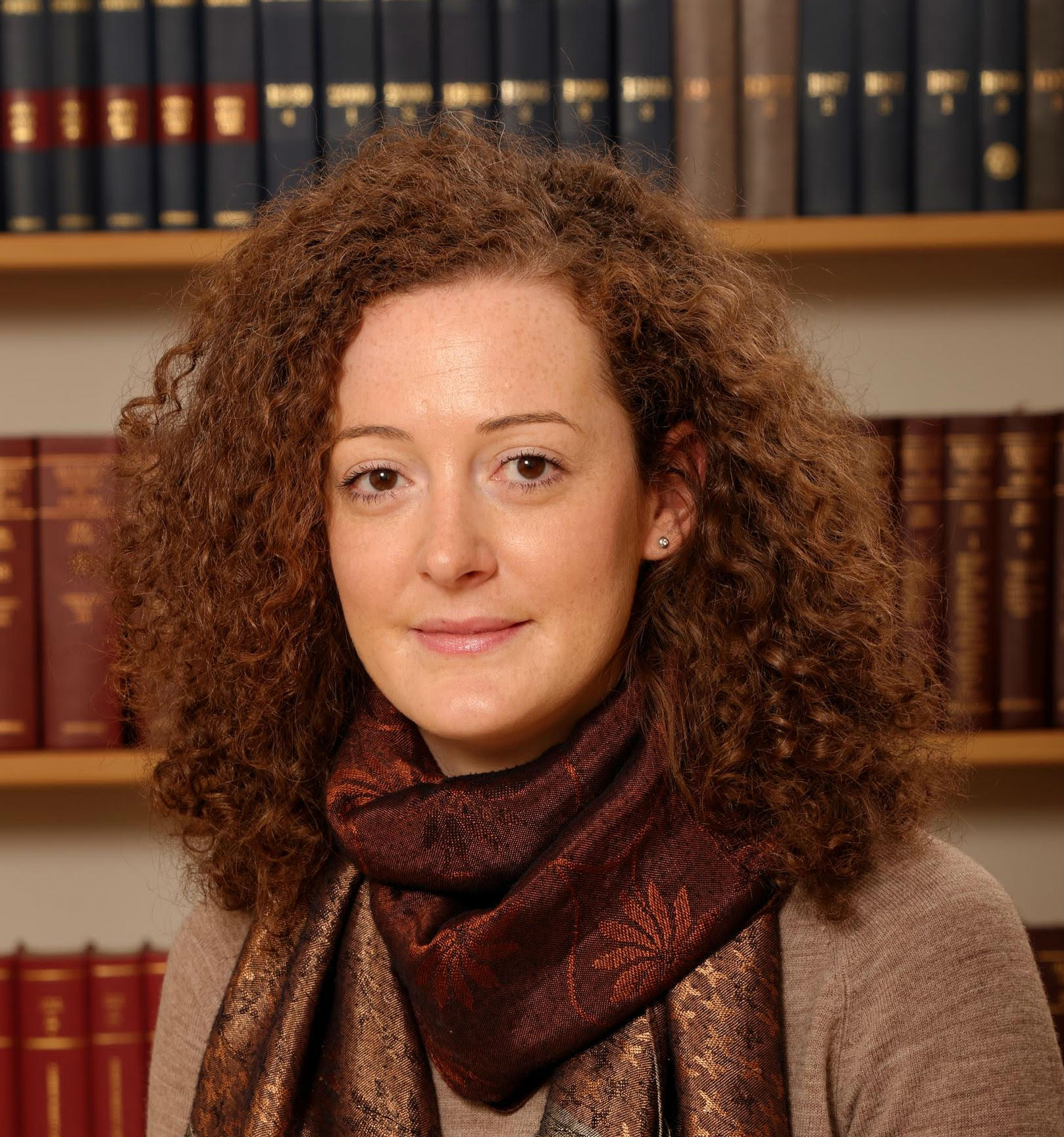 Dr. Sofia Galani (LLB, LLM, PhD) is a Lecturer in Law at the University of Bristol. She previously held the position of Teaching Associate in Law at the University of Bristol Law School. Sofia holds an LLB in Law from the National University of Athens (2010) and an LLM in Public Law from the University of Bristol Law School (2011). She was awarded a PhD in Public International Law from the University of Bristol Law School in 2016. Her doctoral thesis, entitled 'Hostages and Human Rights: Towards a Victim-Centred Approach?', examined the gaps in the protection of the human rights of hostages by reviewing the existing legal framework and counter-terrorism/piracy policies from a human rights perspective and analysed how these gaps can be filled in light of recent developments of international human rights law. Sofia leads the International Law and Human Rights and Maritime Security modules on the LLM programme and EU Law on the LLB programme. Her research interests are on modern piracy, maritime security, terrorism, and human rights, and she has published on these areas. Sofia is a contributor to the UNODC Manual on Maritime Critme. She is the Editor of the Case and Commentary section of the European Human Rights Law Review and sits on Human Rights at Sea Non-Executive Board of Advisors.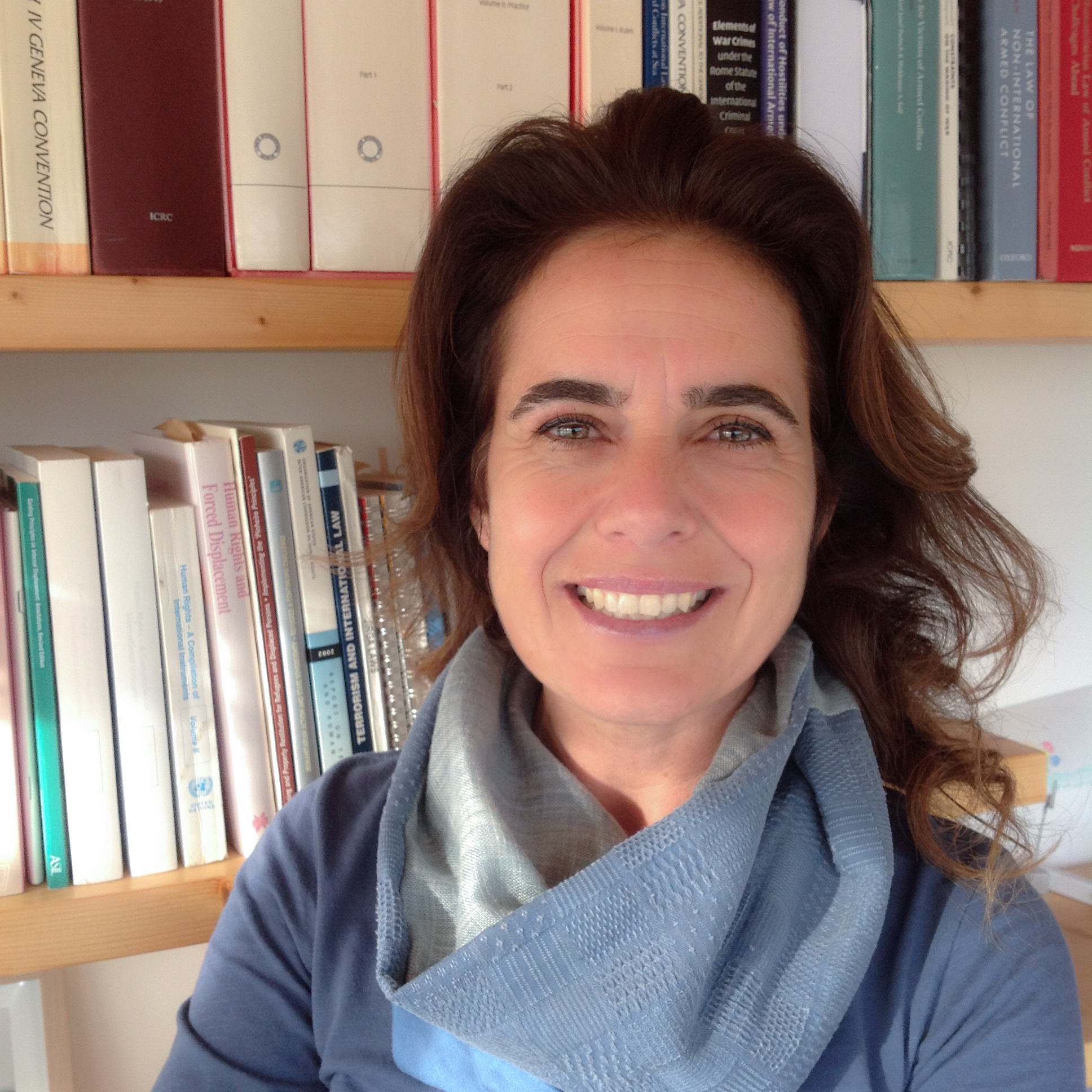 Ms. Emanuela-Chiara Gillard is a Senior Research Fellow at the Oxford Institute for Ethics, Law and Armed Conflict, and an Associate Fellow in Chatham House's International Law Programme.
From 2007 to 2012 she was Chief of the Protection of Civilians Section in the Policy Development and Studies Branch of the United Nations Office for Coordination of Humanitarian Affairs. The Section works with the United Nations and other key partners to promote and enhance the protection of civilians in armed conflict.
For seven years prior to joining OCHA, Emanuela was a legal adviser at the International Committee of the Red Cross. There she was responsible for providing advice to headquarters and field on legal issues relating to the protection of civilians in armed conflict, children, assistance, multinational forces, civil/military relations, occupation and private military/security companies.
Before joining the ICRC in 2000, Emanuela was a legal adviser at the United Nations Compensation Commission, in charge of government claims for losses arising from Iraq's invasion and occupation of Kuwait. From 1995 to 1997 she was a research fellow at the Lauterpacht Research Centre for International Law at the University of Cambridge.
Emanuela holds a B.A. in Law and an LL.M. from the University of Cambridge. She is a Solicitor of the Supreme Court of England and Wales.
Her research interests include international humanitarian law, with a particular focus on the protection of civilians and mechanisms for promoting compliance; the role of the Security Council in enhancing the protection of civilians; and principled humanitarian action.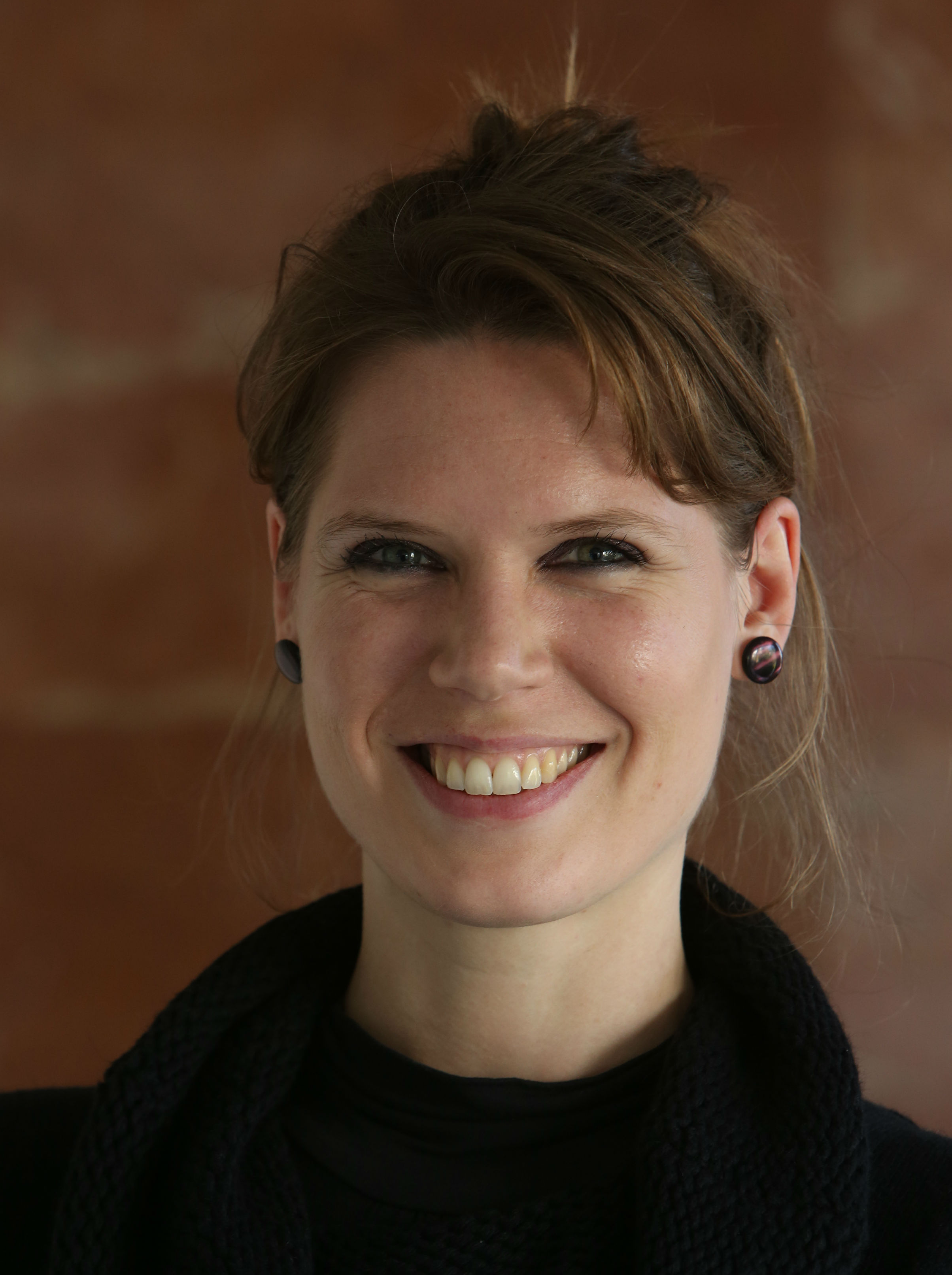 Dr. Alexandra Herfroy-Mischler studied Media Studies, Université de la Sorbonne Nouvelle, (Paris3, France). She lectures at the Hebrew University and researches media framing of various types of discourses circulated by old and new media regarding counter-terrorism (intelligence) and jihadist propaganda. She is an Associate Researcher at the Harry S. Truman Research Institute for the Advancement of Peace and the french CNRS/CRFJ. Her research has identified the role of narrative in building post-transitional collective memory (2013; Journalism: Theory, Practice & Criticism, 2016), impose silences in intelligence events (Media, War & Conflict Journal, 2015), foster conflicts in jihadism (Studies in Conflict and Terrorism, 2017, Visual Communication, 2019), and is currently focusing on the role of blame in elite versus populist news regarding peace negotiations failures in the Middle East (in peer review, 2018).

Prof. Florian Jessberger is Full Professor of Law at the University of Hamburg where he holds the Chair in Criminal Law, Criminal Procedure, International Criminal Law and Modern Legal History. He serves as a Vice Dean of the Faculty of Law.
Before coming to Hamburg University, Florian Jessberger was the Lichtenberg Professor of International and Comparative Law at Humboldt-University Berlin (until 2010) and held various visiting positions, inter alia, at the University of California, Berkeley, (United States), the University of Western Cape (South Africa) and the University of Naples Federico II (Italy). Florian Jessberger graduated in law from the University of Cologne (1995) and holds post-graduate degrees from the University of Cologne (Dr. iur., 1999) and the Humboldt-University Berlin (Dr. iur. habil., 2008).
Florian Jessberger is a Member of the Board of Editors of the Journal of International Criminal Justice (Oxford University Press) and published in the fields of German criminal law, international criminal law and comparative criminal law.is Full Professor of Law at the University of Hamburg where he holds the Chair in Criminal Law, Criminal Procedure, International Criminal Law and Modern Legal History. He serves as a Vice Dean of the Faculty of Law.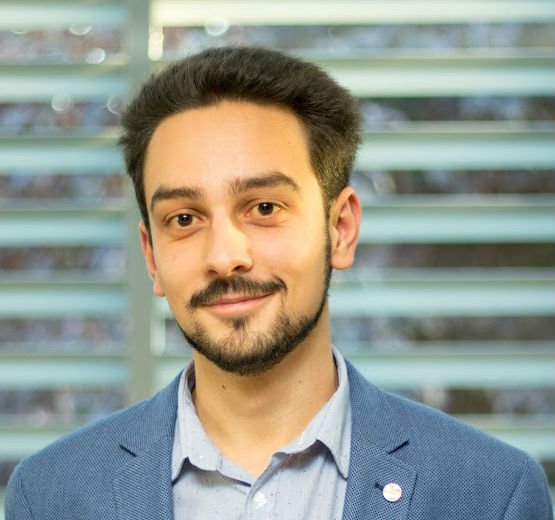 Dr. Bence Kis Kelemen was born in 1993, Pécs (Hungary) and graduated from the University of Pécs, Faculty of Law as a lawyer in the summer of 2017. In the same year he started doctoral training at University of Pécs, Doctoral School of Law at the Department of International and European Law. He also works as a research assistant in the Centre for European Research and Education in Pécs. His areas of expertise include international law of use of force, international humanitarian law and human rights law. He is the author of nearly fifteen articles and frequent participant of international conferences.
His research focuses on targeted killing in international law, which is, as Nils Melzer puts it, the use of lethal force, attributable to a subject of international law, directed against an individually selected person who is not in custody and his or her killing is intentional, premeditated and deliberate. This phenomenon with the emergence of armed unmanned aerial vehicles (or drones) poses several challenges towards international law, which must be addressed in the near future.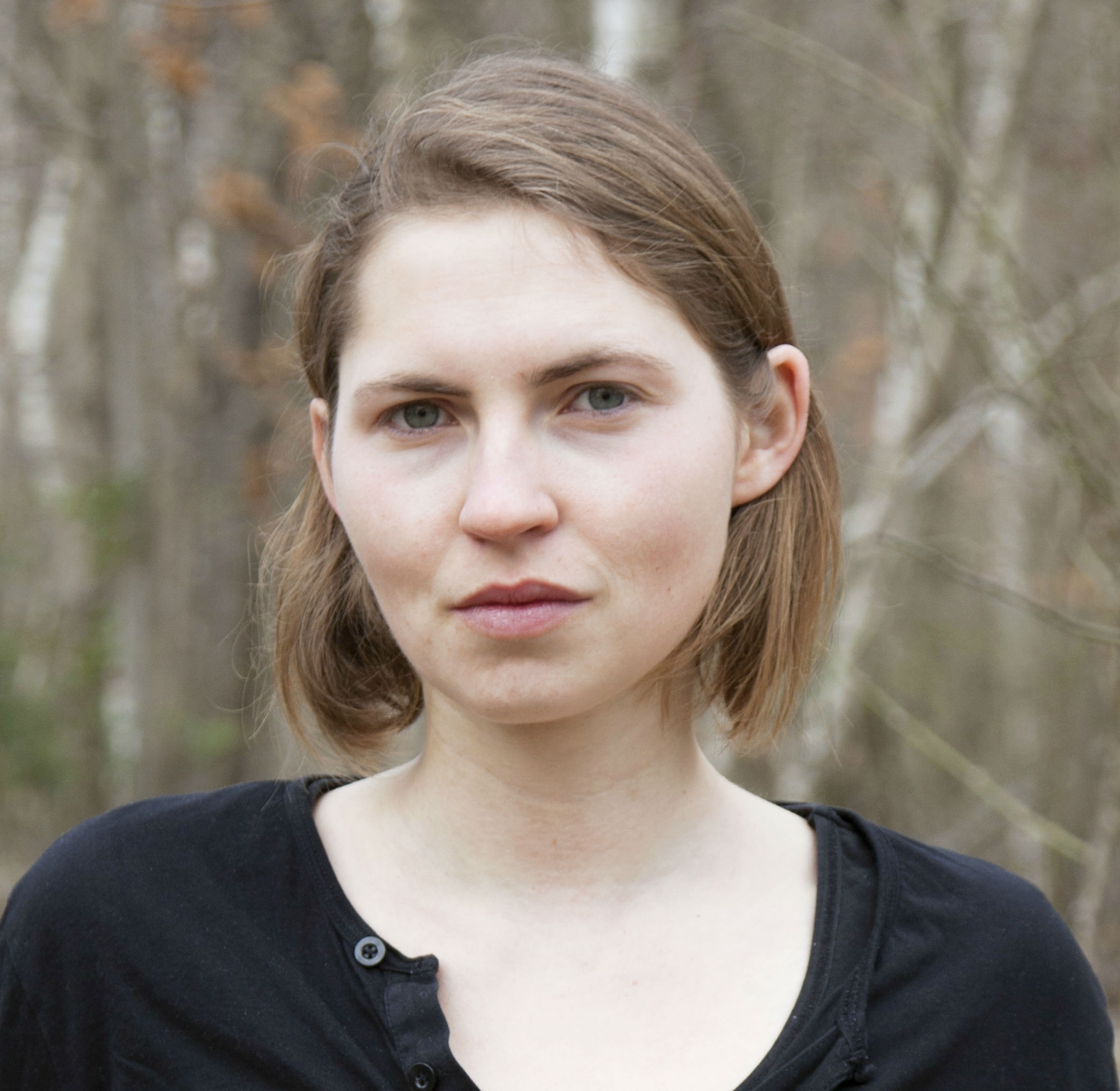 Ms. Hannah Sophie Kiel is a PhD candidate at the Free University of Berlin, where she is performing research about changes in international law regarding arms delivery to non-state actors. In 2016, she completed her law studies at Humboldt University Berlin with a main focus on legal policy and legal development processes. She then went on work at the Collaborative Reasearch Center SFB 700 'Governance in Areas of Limited Statehood'. As of October 2017, she is a scholarship-recipient at the Hans-Böckler-Foundation. Her research interests include development processes within international law, law and ethics, interdisciplinary research and women's rights.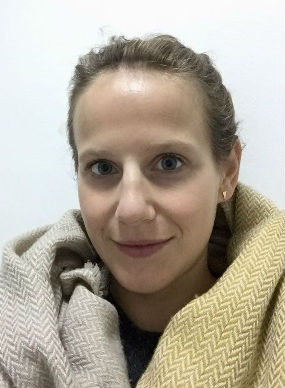 Ms. Barbara Korte studied political science, psychology and sinology at LMU Munich and Fu Dan Catholic University inTaipei. Since her graduation in 2014 she has been pursuing her PhD on counter-terrorism strategies in authoritarian countries, based at Goethe University in Frankfurt. Previously, she has worked at the German Bundestag, the German embassy to in Phnom Penh and at NATO School Oberammergau. Barbara speaks English, German, Spanish and Mandarin. She has lectured and published on Jihadist terrorism in China, Germany's and the European Union's counter-terrorism strategies, and on the strategic implications of the Iranian nuclear program. Currently, Barbara is a visiting scholar at the Minerva Center for the Rule of Law under Extreme Conditions here in Haifa, working on a project which compares criminal definitions of terrorism and related offenses across different jurisdictions.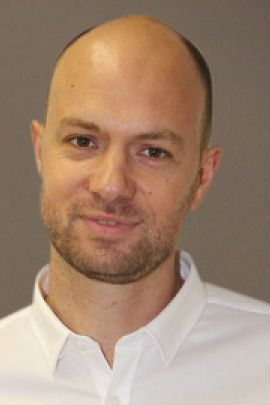 Dr. Itamar Mann is a law professor at the University of Haifa Faculty of Law. His research is in international law and political theory. He teaches international law and a number of related courses, including an elective on law and terrorism, environmental law, and a clinical seminar on law and politics in the Mediterranean region.
Before moving to Haifa, Itamar was the national security law fellow and an adjunct professor at Georgetown Law Center, Washington DC. He holds an LLB from Tel Aviv University, and LLM and JSD degrees from Yale Law School.
Alongside teaching and research, Itamar provide pro-bono consultancy to several human rights organizations, and is a member of the legal action committee at GLAN (Global Legal Action Network). He has previously provided services to Human Rights Watch and the Open Society Justice Initiative on issues related to refugee and migration law in Europe. Itamar is a member of the Israel Bar and have practiced human rights and criminal defense law.
His book, Humanity at Sea: Maritime Migration and the Foundations of International Law, came out with Cambridge University Press in 2016.
Ms. Maya Mark is a post-doctoral fellow in the Minerva Center for the Rule of Law under Extreme Conditions. Maya conducts an interdisciplinary project of law and history which examines the Prevention of Terrorism Ordinance as a case study for the rule of law under extreme conditions.
Maya Mark obtained her LLB (magna cum laude) and LLM (magna cum laude) from Tel Aviv University. Her doctoral research, conducted under the guidance of Justice Prof. Daphne Barak-Erez and Prof. Arie Naor, deals with Menachem Begin's world view of law and regime. Maya was an intern at the Supreme Court (the chamber of Justice M. Naor) and a senior clerk for Justice E. Hayut. She is currently a lecturer at The Buchmann Faculty of Law at Tel Aviv University.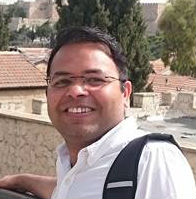 Mr. Abhishek Mishra has five years of academic experience in India as Assistant Professor, he was associated with WBNUJS, Kolkata. WB, India for four years and School of Law, KIIT University for one year. Two years of international and national law firms experience are also to his credit. He has published articles in various journals such as ISIL Year Book of International Humanitarian Law and Refugee Law. He is currently a PhD fellow at Albrecht Mendelssohn Bartholdy Graduate School of Law, University of Hamburg, Germany. He is recipient of grant from Minerva Centre for the Rule of Law in Extreme Conditions, University of Haifa, Israel. Abhishek has taught courses on International Law and Armed Conflict at University of Hamburg, Germany. In the past Abhishek had been an intern with International Criminal Tribunal for the Former Yugoslavia, United Nations, the Hague, Netherland. He has also authored a book on the capital market of India.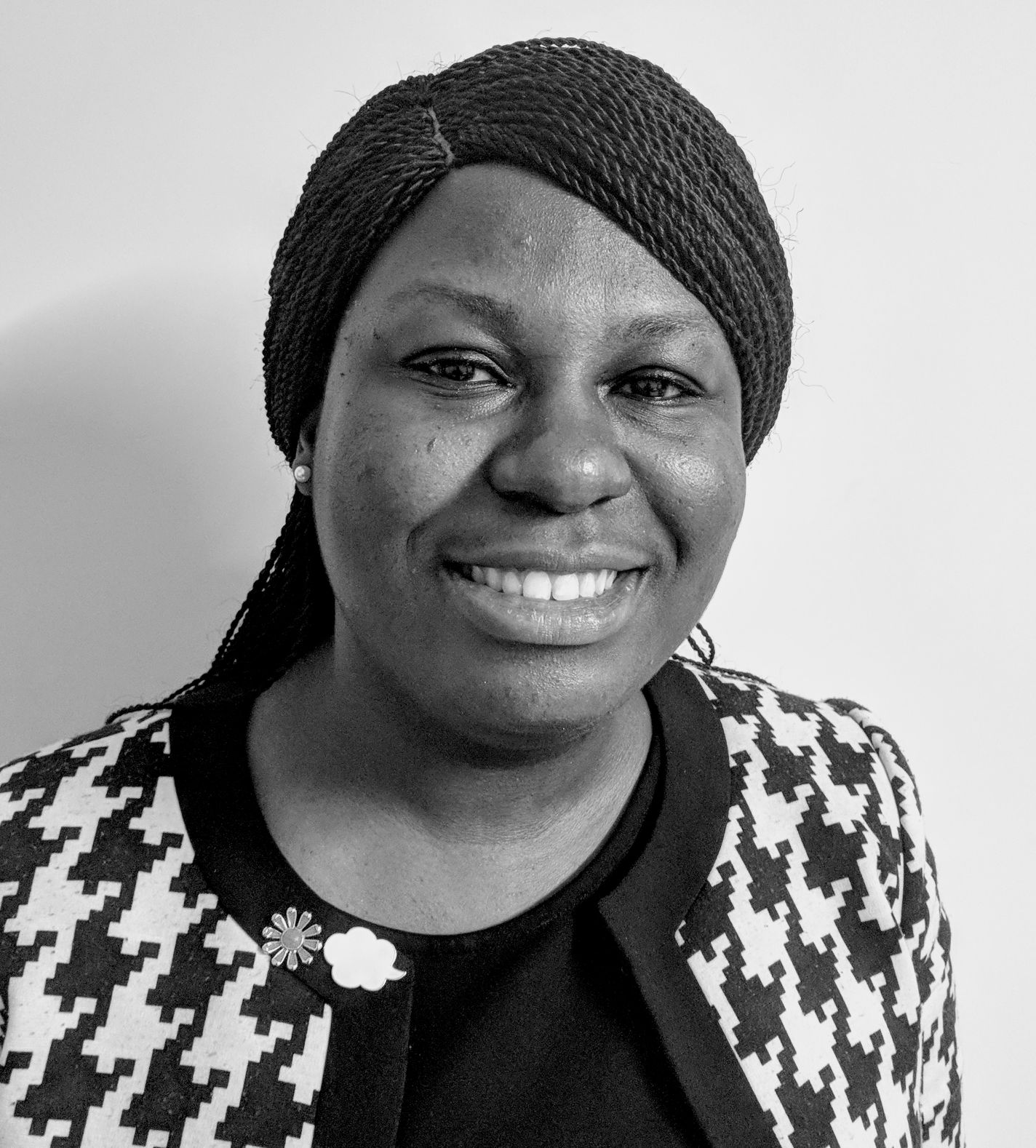 Ms. Kehinde Folake Olaoye is a PhD candidate in international economic law at the Chinese University of Hong Kong under the supervision of Prof Julien Chaisse and Prof Bryan Mercurio. Her research centres on dynamics and reform of international investment law in Africa. Kehinde holds an LL.M in Transnational Law from King's College London. She obtained her LLB from the University of Ibadan, Nigeria. In 2012 after attending the Nigerian Law School, Kano campus, she qualified as a solicitor and advocate.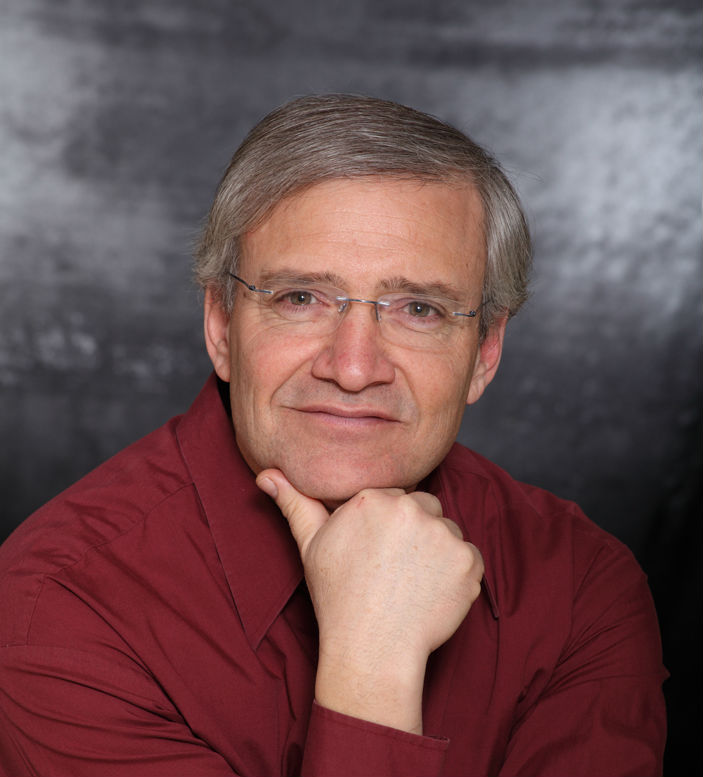 Prof. Arie Reich is the former Dean of the Faculty of Law of Bar Ilan University, Israel and he is a Jean Monnet Professor of EU Law & Institutions. He specializes in International Economic Law and EU Law. He has authored over 40 academic books and articles on topics ranging from International Trade Law, Public Procurement Law, European Union Law, Competition Law and Torts. Among them are his books: International Public Procurement Law: The Evolution of International Regimes on Public Purchasing (Kluwer, 1999); and The World Trade Organization and Israel: Law, Economics and Politics (Bar Ilan University Press, 2006). He is a Member of the ICSID Panel of Conciliators and Arbitrators, has served as the President of the Israeli Association for the Study of European Integration, and he is a member of the Executive of the International Academy of Commercial and Consumer Law and a National Correspondent for Israel to the UN Commission on International Trade Law (UNCITRAL). He has served as the Chairman of Israel's Anti-Dumping and Countervailing Duty Tribunal, and as a Member of a four different World Trade Organization dispute settlement panels in trade disputes between the US, EU and China. He has served as Visiting Professor in UCLA, Georgetown University, University of Toronto, University of Pennsylvania, Columbia University, University of Luxembourg and Monash University.
Mr. Ido Rosenzweig is the Director of Cyber, Belligerencies and Terrorism Research, Minerva Center for the Study of Law under Extreme Conditions. He is an international lawyer with expertise in international humanitarian law (laws of armed conflict) and international human rights law. Prior to his work at the Minerva Center, Ido worked as a researcher at the Israel Democracy Institute (in the Terrorism and Democracy Research Division) (2009-2014).
He has served as the coach for the Interdisciplinary Center's International Humanitarian Law team (2009 - 2013), directed the "Amicus Curiea" International Human Rights Law Clinic at the Concord Centre in the College of Management (2010 - 2012). He is the co-founder and chairman of ALMA - Association for the Promotion of International Humanitarian Law since 2010. Ido earned his law degrees at Tel Aviv University (LL.B, 2005) (LL.M cum laude, 2010) and Northwestern University (LL.M, with honors, 2010). He served in the International Law Department of the Israeli Ministry of Foreign Affairs (2006 - 2008), is a member of the Israel Bar Association (since 2007) and an experienced computer programmer.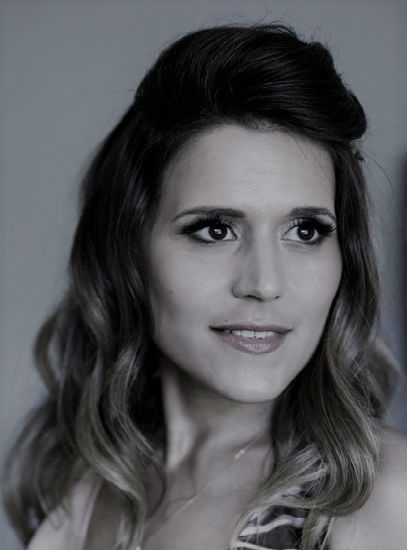 Ms. Ira Ryk-Lakhman Aharonovich is an associate with Tadmor - Levy & Co and a PhD candidate at University College London, where she researches the protection of foreign investments in armed conflicts. She holds a master degree in international commercial law with distinction from UCL (Leonard Sainer scholar) and a law degree from the Hebrew University (summa cum laude).
Prof. Eli M. Salzberger was the Dean of the Faculty of Law at the University of Haifa and the President of the European Association for Law and Economics. He is a graduate of the Hebrew University Faculty of Law (1st in class). He clerked for Chief Justices Aharon Barak and Dorit Beinish. He wrote his doctorate at Oxford University on the economic analysis of the doctrine of separation of powers. His research and teaching areas are legal theory and philosophy, economic analysis of law, legal ethics, cyberspace and the Israeli Supreme Court. He has published more than 40 scientific articles. His latest book (co-authored with Niva Elkin-Koren) is The Law and Economics of Intellectual Property in the Digital Age: The Limits of Analysis (Routledge 2012), preceded by Law, Economic and Cyberspace (Edward Elgar 2004). He was a member of the board of directors of the Association for Civil Rights in Israel, of the public council of the Israeli Democracy Institute and of a State commission for reform in performers' rights in Israel. He was awarded various grants and fellowships, among them Rothschild, Minerva, GIF, ISF, Fulbright, ORS and British Council. Salzberger was a visiting professor at various universities including Princeton, University of Hamburg, Humboldt University, University of Torino, Miami Law School, University of St. Galen and UCLA. Currently he is the director of the Haifa Center for German and European Studies, the director of the Minerva Center for the Study of the Rule of Law under Extreme Conditions and he is the co-director of the International Academy for Judges at the University of Haifa Faculty of Law.

Dr. Rachel Suissa is a teaching associate and a senior research fellow at the National Security Program in the School of Political Sciences and at the Haifa Center for German and European Studies. Her research interests encompass Security Interdisciplinary and Multidisciplinary Studies. She has been engaged in several activities in the EU as a Policy Evaluation Expert- EU Parliament, Expert Evaluator- EU Horizon 2020 Research Program; DJ-JUSTICE Proposals.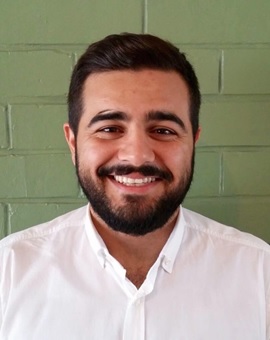 Mr. Emre Turkut (LL.M.) is a doctoral researcher at Ghent University, Belgium and a member of Ghent Rolin-Jaequemyns International Law Institute (GRILI). His research concerns the compatibility of the Turkish derogation measures adopted in the aftermath of the 15 July 2016 attempted military coup with international human rights law, and with international law more generally, and uses the Turkish case as a springboard to critically address the fallacies of the contemporary derogation regime.
Dr. Maria Varaki is a post doctoral research fellow with the Erik Castren Institute of International Law and Human Rights in Helsinki, working on an Aristotelian theory of ethics for global governance. Immediate before she was an Assistant Professor in International Law at Kadir Has University, Faculty of Law in Istanbul. Before joining Kadir Has University, she was a post-doctoral fellow at the Law Faculty of Hebrew University in Jerusalem and a visiting fellow at the iCourts Centre of the University of Copenhagen.
She holds a PhD in International Criminal Law from the Irish Centre for Human Rights in Galway, Ireland and two LLM degrees in International and Comparative Law, one from Tulane University, School of Law and one from New York University, School of Law. Additionally, she has worked for the OHCHR in Geneva, the UNHCR in New York and for the Legal Advisory section of the Office of the Prosecutor of the International Criminal Court in the Hague. Since November 2017 she is member of the ILA Committee on human rights in times of emergency.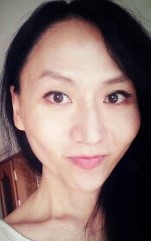 Ms. Ka Lok Yip has just defended her PhD "The Law of Force, the Force of Law – the Legality and Ontology of the Use of Force against Individuals in Armed Conflict and Occupation", summa cum laude, at the Graduate Institute of International and Development Studies, Geneva. She holds a master degree in law with distinction from the University of Oxford and a bachelor degree in law with first class honours from King's College London. She is also a solicitor qualified to practise law in England and Wales and Hong Kong.