3rd Young Researchers Workshop on Terrorism and Belligerency
The Minerva Center for the Rule of Law under Extreme Conditions
University of Haifa, February 2019
List of Participants (alphabetical order)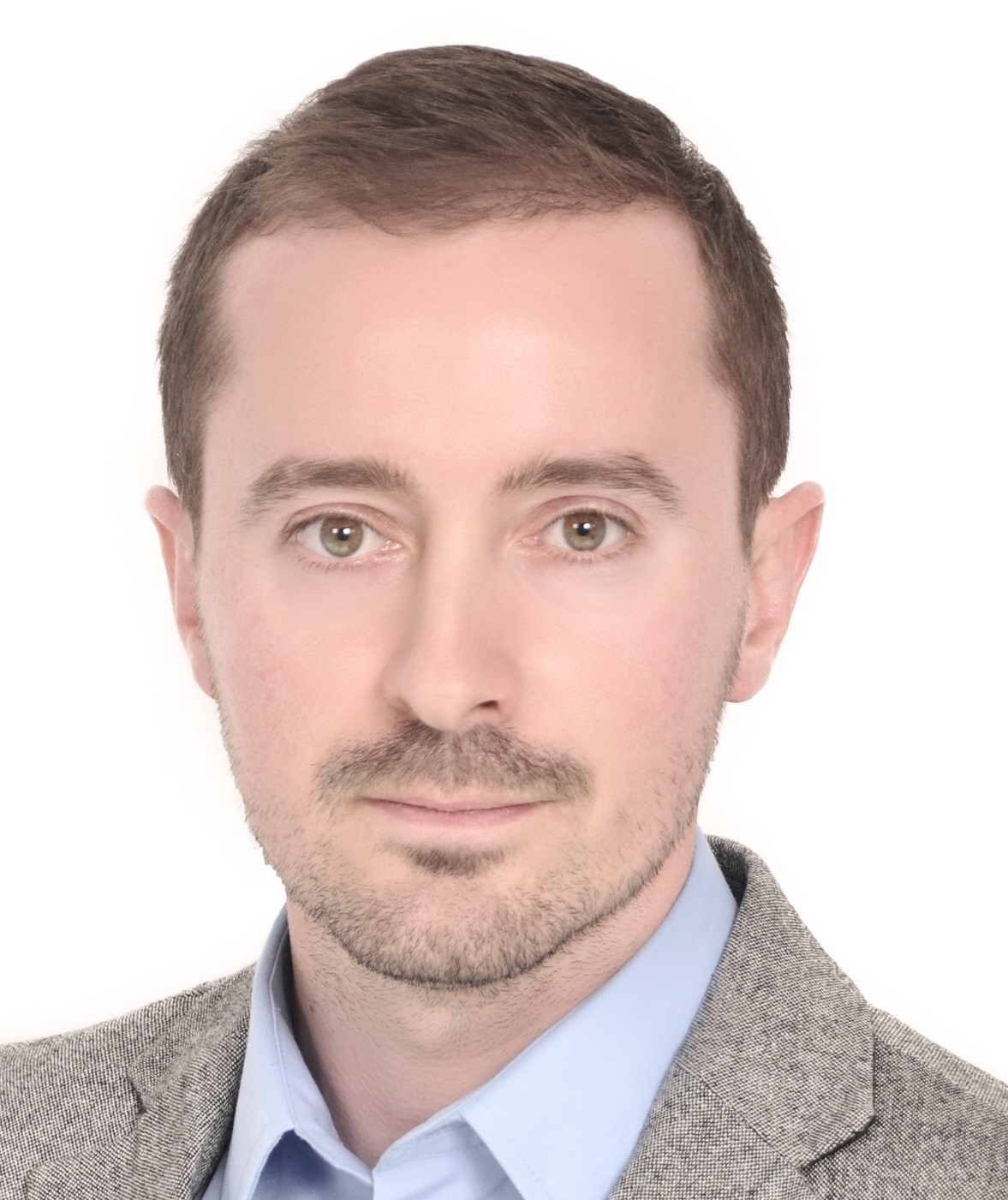 Dr. Sc. Kire Babanoski comes from Macedonia. He is Dr. Sc. in the field of security and currently he is an Assistant Professor at the Faculty of security studies, MIT University - Skopje, responsible for the courses National Security, Terrorism, Criminalistics and Forensics. He is a mentor for student practical education responsible for communication with the officials from the national security institutions and law enforcement agencies for organizing field visits and expert guests lectures at the faculty. Also, he is a Vice-President of Center for International and Developing Studies - Skopje.
He is a young researcher in the field of security, fight against terrorism, organized crime and illegal trafficking and he has acquired a detailed knowledge in methodology of planning, designing, preparing, developing and conducting surveys, projects and researches. His papers and articles were presented at many international scientific conferences and published in relevant thematic proceedings and journals in Macedonia, Serbia, Kosovo, Bosnia and Herzegovina, Croatia, Slovenia, Austria, France and Italy. He was participant at the 2017 cycle of the Council of Europe Schools of Political Studies and participant at 6th World Forum for Democracy (Council of Europe, Strasbourg, France, 08-10.11.2017).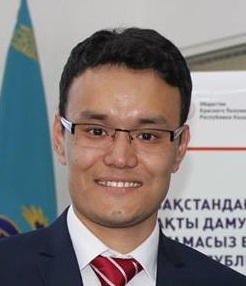 Mr. Anuar Baltabayev is a research analyst at China Studies Centre. Within China Studies Centre he is responsible for conducting political, security and economic research about China. He graduated from the Kazakh University of Economics, Finance and International Trade and International School of Diplomacy. He had completed several academic events in China, UK and Russia. Apart from professional activities, he is a volunteer at the Red Crescent Society in Kazakhstan. He worked on Regional Migration Programme (IOM, The World Bank).
Dr. Ziv Bohrer is an assistant professor at Bar-Ilan University, Faculty of Law. His main areas of interest are International Criminal Law and International Humanitarian Law. He is, currently, researching the long (forgotten) pre-WWII history of International Criminal Law.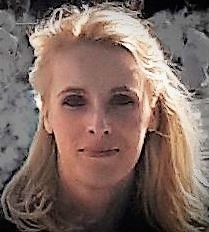 Dr. Anna Evangelidi is a postdoctoral fellow at the Minerva Center for the Rule of Law under Extreme Conditions and at the Center for Cyber Law and Policy, University of Haifa. Her postdoctoral research will extend her doctoral thesis' insights into UAV (Unmanned Aerial Vehicle) warfare and the Law of Armed Conflict (LOAC) by focusing on the rise of cyberspace as an increasingly prominent means and method of warfare. Anna holds a Law Degree (LLB Hons) from the Aristotle University of Thessaloniki, Greece, an LLM degree in International Law from the University of Bristol, UK, and has recently completed her PhD studies at the City Law School, London, UK. During her doctoral studies, she taught International Humanitarian Law (IHL), European Union law and constitutional law. After obtaining her LLM, she worked as a legal consultant with the Chambers at the International Criminal Court, The Hague. Anna is a qualified lawyer in Greece and member of the Thessaloniki Bar (Greece). Her research areas and interests include the legal and ethical dilemmas generated by new weapon technologies; LOAC/IHL; international law and the use of force; international criminal law; international law and human rights; and international dispute settlement.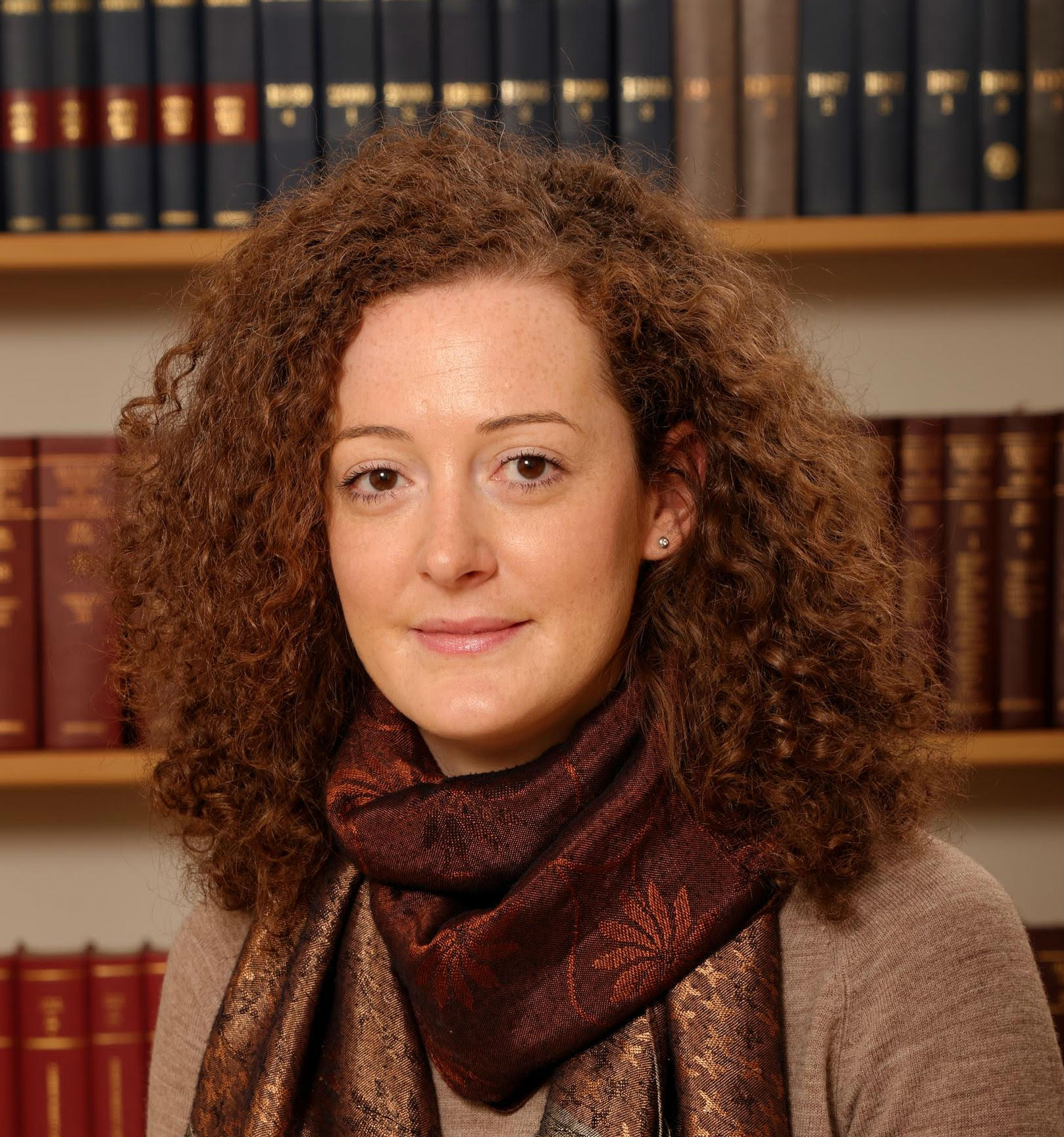 Dr. Sofia Galani (LLB, LLM, PhD, FHEA) is a Lecturer in Law at the University of Bristol. She was awarded a PhD in Public International Law from the University of Bristol Law School in 2016 for her thesis entitled 'Hostages and Human Rights: Towards a Victim-Centred Approach?'. Her research interests are on modern piracy, maritime security, terrorism, and human rights, and she has published in these areas. She is currently working on two book projects – a co-edited collection with Professor Sir Malcolm Evans on maritime security and the law of the sea (Maritime Security and the Law of the Sea: Help or Hindrance? EE, 2020) and her monograph on hostages and human rights (Hostages and Human Rights: Towards a Victim-Centred Approach? CUP, 2020). Sofia has providing legal advice to the UNODC on the development of the Global Maritime Crime Programme. She is the Editor of the Case and Commentary section of the European Human Rights Law Review and sits on Human Rights at Sea Non-Executive Board of Advisors.
Mr. Elad Gil is an S.J.D. candidate at Duke Law School and the executive editor of The Arena: Diplomacy and Foreign Relations Quarterly at the school of Government at the Interdisciplinary Center Herzliya. He received an L.L.B in Law and M.B.A in Business Administration from the Hebrew University of Jerusalem and an L.L.M in International legal studies as a Fulbright scholar from American University School of Law. Before joining Duke, Elad was a researcher at the Israel Democracy Institute (IDI) and a member of the International Task Force on Terrorism, Democracy, and the Law with the Woodrow Wilson Center and the Max Planck Institute. Elad's research interests are foreign relations and national security law, constitutional law, and separation of powers theory. His recent work on the effect of functionalism on the allocation of foreign affairs and national security powers is forthcoming at the Harvard National Security Journal.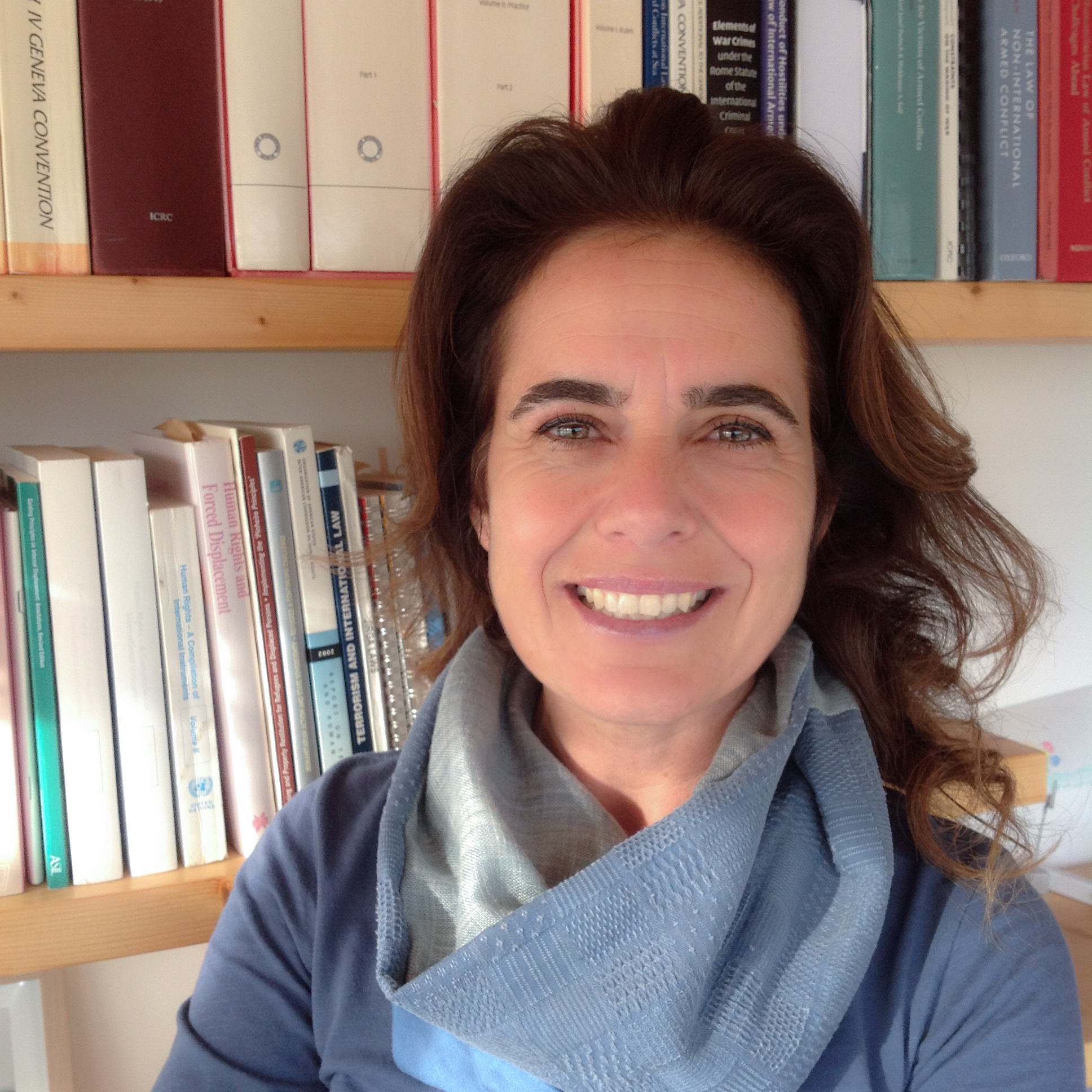 Ms. Emanuela-Chiara Gillard is a Senior Research Fellow at the Oxford Institute for Ethics, Law and Armed Conflict, and an Associate Fellow in Chatham House's International Law Programme.
From 2007 to 2012 she was Chief of the Protection of Civilians Section in the Policy Development and Studies Branch of the United Nations Office for Coordination of Humanitarian Affairs. The Section works with the United Nations and other key partners to promote and enhance the protection of civilians in armed conflict.
Her research interests include international humanitarian law, with a particular focus on the protection of civilians and mechanisms for promoting compliance; the role of the Security Council in enhancing the protection of civilians; and principled humanitarian action.
Prof. Michael L. Gross is Professor of Political Science at The University of Haifa and former head of the School of Political Science. Specializing in military ethics and military medical ethics and related questions of national security, his latest books include Bioethics and Armed Conflict (MIT Press 2006); Moral Dilemmas of Modern War (Cambridge 2010); The Ethics of Insurgency (Cambridge 2015) and, most recently, Soft War: The Ethics of Unarmed Conflict, edited with Tamar Meisels (Cambridge, 2017). Prof. Gross is editor of the Routledge book series War, Conflict and Ethics and has led workshops on battlefield ethics, medicine and national security for the Dutch Ministry of Defense, The US Army Medical Department, the Defence Medical Services (UK), The US Naval Academy, The US Naval War College, the International Committee of Military Medicine and the Medical Corps and National Security College of the Israel Defense Forces.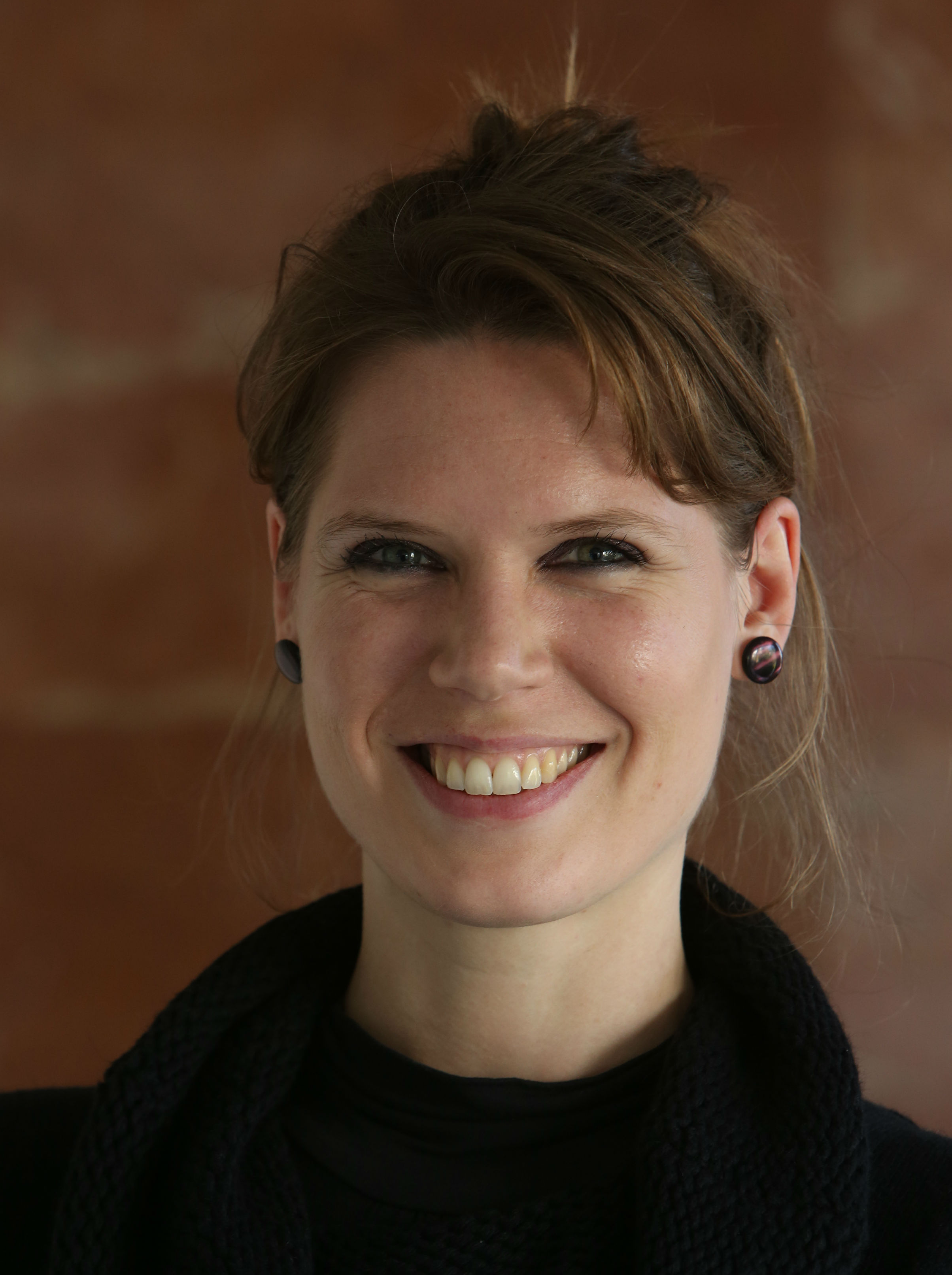 Alexandra Herfroy-Mischler (Ph.D) is an Associate Researcher at the Harry S. Truman Institute for the Advancement of Peace and the French CNRS (CRFJ) in Jerusalem. She also lectures at the Hebrew University in the Journalism and Communication Department as well as the Rothberg International School. She completed her Ph.D at the Department of Media Studies, Université de la Sorbonne Nouvelle, (Paris 3), France. Her research focuses on Journalism Practices and Political Communication with an emphasis on transitional justice/ conflict resolution, intelligence and counter-terrorism. Her research has been published in Media, War & Conflict Journal (2015), Journalism: Theory, Practice & Criticism (2016; 2018), Studies in Conflict and Terrorism (2018), and Visual Communication (2018).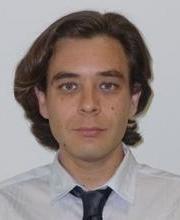 Nimrod Karin is a JSD candidate at New York University School of Law. He received his LLM in international legal studies from NYU in 2014. He received his LLB, magna cum laude, from Tel Aviv University, Israel (2006), where he was a teaching and research assistant in various fields, as well as a member of the editorial board of the journal Theoretical Inquiries in Law.
From 2006 to 2012 Nimrod served as a legal adviser to the Israel Defense Forces, at the International Law Department of the Military Advocate General's Corps' HQ (retired at the rank of Captain). From 2012 to 2013 Nimrod was the Deputy Legal Adviser to Israel's Permanent Mission to the United Nations. In the course of his public service, Nimrod practiced numerous areas of Public International Law, specializing on the Law of Armed Conflict, International Law of Arms Control and Disarmament, International Criminal Law, International Human Rights Law, and international and comparative anti-terrorism law. As part of his work, Nimrod participated in multilateral and bilateral treaty negotiations, and appeared before several UN Human Rights Treaty Bodies.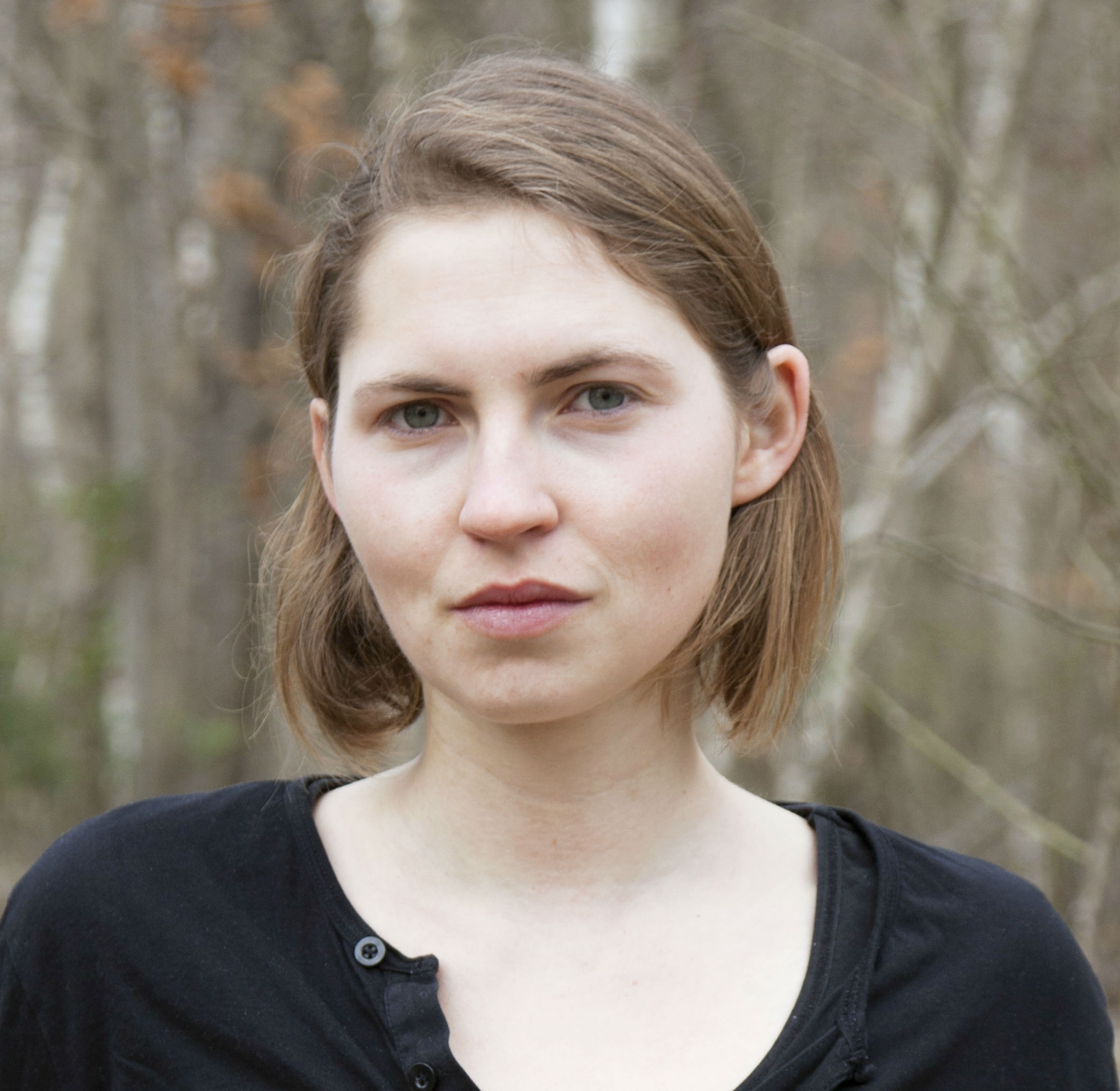 Hannah Kiel is a PhD candidate at the Free University of Berlin, where she is performing research about changes in international law regarding arms delivery to non-state actors. In 2017, she worked at the Collaborative Research Center SFB 700 'Governance in Areas of Limited Statehood'. In 2018, Hannah was a visiting scholar at the Asia Pacific Centre for Military Law. She also worked with the IANSA Women's Network (International Action Network on Small Arms) on the inclusion of gender-topics in international treaties as well as with the German lawyers' association of feminist women.
Dr. Yumiko Kita is an assistant researcher at the University of Sussex where she completed doctoral thesis: 'A Lay Adjudication System as a Democratic Institution'. She has research background in international criminal law, international criminology, and comparative criminal law and criminal justice system. Her current research focuses on international terrorism and State legislative responses to it in the fulfilment of regional and international multilateral treaties and United Nations Security Council resolutions. She also participates a research project about human rights and humanitarian law, and her research focus in the project is about sexual violence and criminal justice procedures.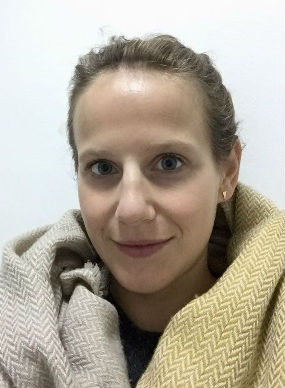 Ms. Barbara Korte studied political science, psychology and sinology at LMU Munich and Fu Dan Catholic University inTaipei. Since her graduation in 2014 she has been pursuing her PhD on counter-terrorism strategies in authoritarian countries, based at Goethe University in Frankfurt. Previously, she has worked at the German Bundestag, the German embassy to in Phnom Penh and at NATO School Oberammergau. Barbara speaks English, German, Spanish and Mandarin. She has lectured and published on Jihadist terrorism in China, Germany's and the European Union's counter-terrorism strategies, and on the strategic implications of the Iranian nuclear program. Currently, Barbara is a visiting scholar at the Minerva Center for the Rule of Law under Extreme Conditions here in Haifa, working on a project which compares criminal definitions of terrorism and related offenses across different jurisdictions.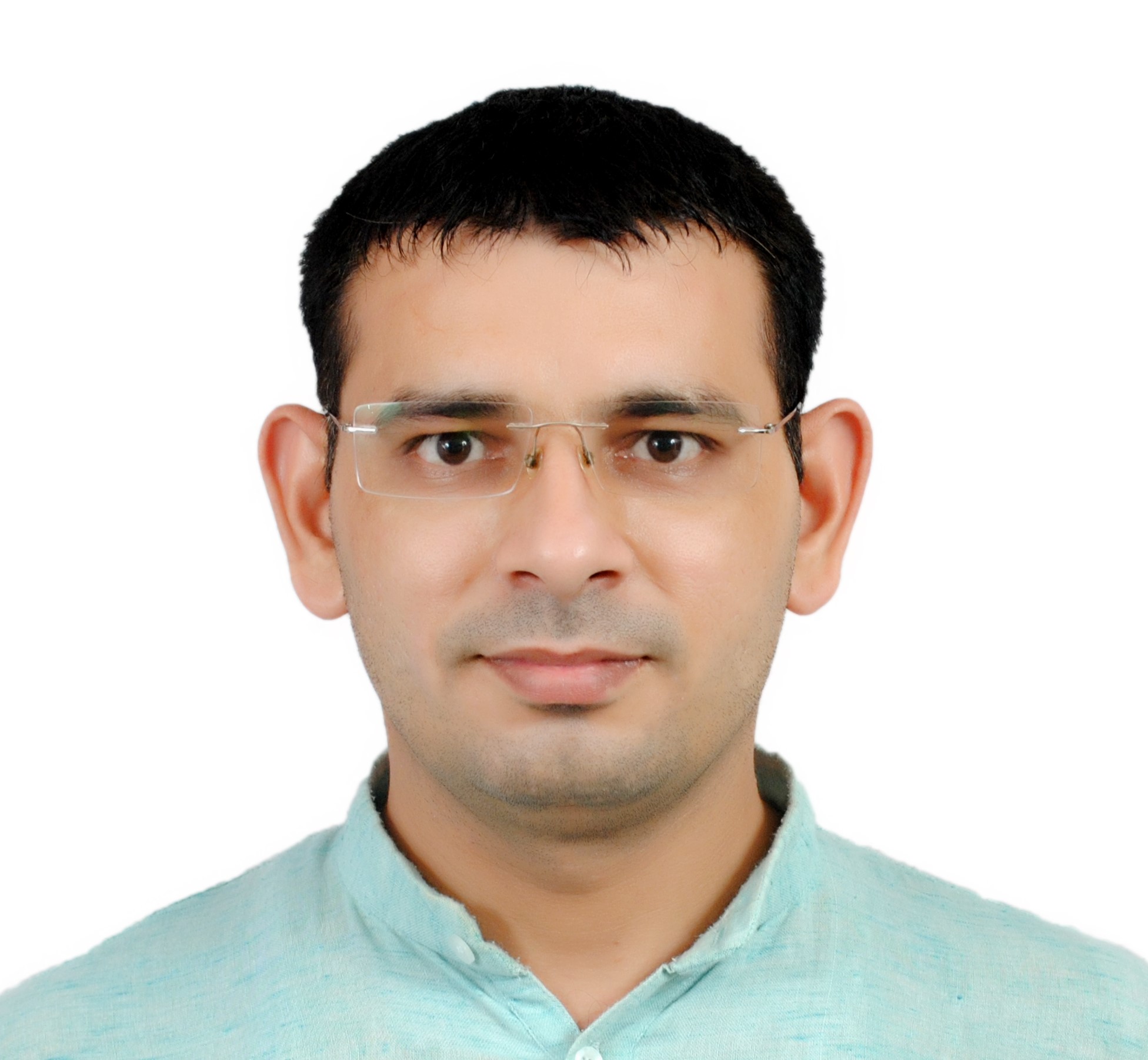 Mr. Rajesh Kumar is full time Doctoral candidate at Faculty of Law, University of Delhi, India. He has completed his LL.B. and LL.M. from Faculty of law, University of Delhi. He also has M.A. (Masters) in Political Science. In 2018, he had participated in the Summer Academy organized by Max Planck Institute for European Legal History (MPIER), Frankfurt and in Max Planck Symposium for Alumni and Early Career Researchers, Berlin, Germany. His research interests are Public International Law, Constitutional Law, Federalism and Internal Security Issues etc.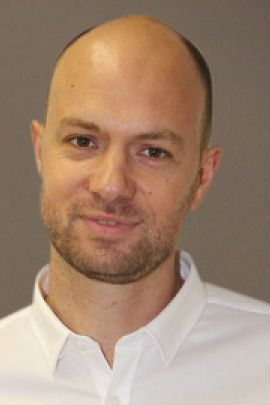 Dr. Itamar Mann is a law professor at the University of Haifa Faculty of Law. His research is in international law and political theory. He teaches international law and a number of related courses, including an elective on law and terrorism, environmental law, and a clinical seminar on law and politics in the Mediterranean region.
Before moving to Haifa, Itamar was the national security law fellow and an adjunct professor at Georgetown Law Center, Washington DC. He holds an LLB from Tel Aviv University, and LLM and JSD degrees from Yale Law School.
Alongside teaching and research, Itamar provide pro-bono consultancy to several human rights organizations, and is a member of the legal action committee at GLAN (Global Legal Action Network). He has previously provided services to Human Rights Watch and the Open Society Justice Initiative on issues related to refugee and migration law in Europe. Itamar is a member of the Israel Bar and have practiced human rights and criminal defense law.
His book, Humanity at Sea: Maritime Migration and the Foundations of International Law, came out with Cambridge University Press in 2016.
Ms. Keren Michaeli is the Head of Legal Department, UNHCR, Israel

Prof. Stefan Oeter is a full Professor for German and Comparative Public Law and Public International Law, Managing Director of the Institute of International Affairs, University of Hamburg Law School (since 1999); studied law at the universities of Heidelberg and Montpellier; 1987-1997 research fellow at the Max Planck Institute for Comparative Public and Public International Law, Heidelberg; 1990 Dr. iur. utr. (Heidelberg); Chairman (since 2006) of the Independent Committee of Experts of the European Charter for Regional or Minority Languages (Council of Europe); Member of the Scientific Advisory Board of the Federal Ministry of Transport; President of the Historical Commission, International Society for Military Law and the Laws of War; Member of the Permanent Court of Arbitration; research mainly in comparative federalism, minority protection and human rights law, humanitarian law, European and international economic law, theory of international law and international relations.
Mr. Muhsin Puthan Purayil is a PhD Candidate in Political Science at the University of Hyderabad, India. His research concerns India's public diplomacy. Muhsin holds a masters degree in Political science from the same university. He has worked as an intern at the National Human Rights Commission (NHRC) of India. He is a recipient of research fellowship from the University Grants Commission (UGC) of India for his doctoral research since 2017. His research interests include International Relations, diplomacy, human rights and national security.
Mr. Ido Rosenzweig is the Director of Cyber, Belligerencies and Terrorism Research, Minerva Center for the Study of Law under Extreme Conditions. He is an international lawyer with expertise in international humanitarian law (laws of armed conflict) and international human rights law.
Prior to his work at the Minerva Center, Ido worked as a researcher at the Israel Democracy Institute (in the Terrorism and Democracy Research Division) (2009-2014).
He is the co-founder and chairman of ALMA - Association for the Promotion of International Humanitarian Law since 2010. Ido serves as Director of International Organizstions at the International Association of Jewish Lawyers and Jurists.
Riccardo Salabè studied at the Faculty of Law at Roma Tre University in Rome. His interest in international law was born after participation in the International Criminal Court Moot Court Competition in 2015. In 2016 he was granted a scholarship by his University to spend a semester for research purposes at the Shanghai International Studies University. In 2017 he participated again at the ICC Moot Court as coach of the Italian team and concluded his academic career at the University of Roma 3, graduating in December. During the academic year 2017/18, he attended the Master in Diplomacy and International relations at the SIOI institute in Rome.
Prof. Eli M. Salzberger was the Dean of the Faculty of Law at the University of Haifa and the President of the European Association for Law and Economics. He is a graduate of the Hebrew University Faculty of Law (1st in class). He clerked for Chief Justices Aharon Barak and Dorit Beinish. He wrote his doctorate at Oxford University on the economic analysis of the doctrine of separation of powers. His research and teaching areas are legal theory and philosophy, economic analysis of law, legal ethics, cyberspace and the Israeli Supreme Court. He has published more than 40 scientific articles. His latest book (co-authored with Niva Elkin-Koren) is The Law and Economics of Intellectual Property in the Digital Age: The Limits of Analysis (Routledge 2012), preceded by Law, Economic and Cyberspace (Edward Elgar 2004). He was a member of the board of directors of the Association for Civil Rights in Israel, of the public council of the Israeli Democracy Institute and of a State commission for reform in performers' rights in Israel. He was awarded various grants and fellowships, among them Rothschild, Minerva, GIF, ISF, Fulbright, ORS and British Council. Salzberger was a visiting professor at various universities including Princeton, University of Hamburg, Humboldt University, University of Torino, Miami Law School, University of St. Galen and UCLA. Currently he is the director of the Haifa Center for German and European Studies, the director of the Minerva Center for the Study of the Rule of Law under Extreme Conditions and he is the co-director of the International Academy for Judges at the University of Haifa Faculty of Law.

Prof. Yuval Shany is the Hersch Lauterpacht Chair in International Law at the Law Faculty of the Hebrew University of Jerusalem. He is also a member of the UN Human Rights Committee since 2013 and currently serves as its chair. Yuval Shany is the Vice-President of the Israeli Democracy Institute.
He has published a number of books and articles on international courts and arbitration tribunals and other international humanitarian law and human rights issues such as the role of human rights in the fight against terrorism, and the legal aspects of the Israeli-Palestinian conflict.
Yuval Shany has taught in a number of law schools in Israel, and has been in recent years a research fellow in Harvard and Amsterdam University and a visiting professor at the Center for Transnational Legal Studies, Columbia University Law School, University of Sydney, University of Michigan Law School and Georgetown Law Center.
Col (ret.) Adv. Pnina Sharvit Baruch is a senior research fellow and the head of the program on law and national security at the Israel Institute for National Security Studies (INSS). She retired from the Israel Defense Forces in 2009 at the rank of Colonel after twenty years in the International Law Department, heading the Department from 2003. In this capacity she was responsible for advising the IDF and the GOI on issues relating to international law, including on the laws of armed conflict and counter-terrorism. She also served as a member of Israel's delegations to the negotiations with the Palestinians and with Syria. After 2009 she taught courses on public international law and on the legal aspects of the Israel – Arab conflict in the law faculty of the Tel-Aviv University.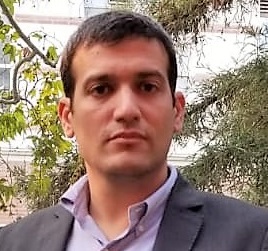 Mr. Yahli Shereshevsky is a Post-Doctoral Fellow at the Minerva Center for the Rule of Law under Extreme Conditions. He is an international lawyer and his research focuses mainly on international humanitarian law, international lawmaking, the use of force and international criminal law.
Recently he was a Grotius Research Scholar at the University of Michigan Law School. During his doctoral studies at the Hebrew University of Jerusalem, he was a Hans-Guth Dreyfus Fellow for Conflict Resolution and the Law and was enrolled in the Hoffman Leadership and Responsibility Fellowship Program. He received the Hebrew University President's Scholarship and was a Kretzmer fellow at the Minerva Center for Human Rights.
Yahli holds an LLB in Law and the "Amirim" Interdisciplinary Honors Program for Outstanding Students (2009, summa cum laude) from the Hebrew University. He clerked for the Honorable Deputy Chief Justice Eliezer Rivlin of the Supreme Court of Israel and served as an intern at the International Criminal Tribunal for Rwanda (ICTR). His work has been published or is forthcoming, inter alia, in the Berkley Journal of International Law, the Michigan Journal of International law, the European Journal of International Law and the Vanderbilt Journal of Transnational Law.
Prof. Daniel Statman is head of the philosophy department at the University of Haifa and former chair of the Israeli Philosophical Association. His areas of specialization are ethics, political philosophy, moral psychology, and Jewish philosophy. He is author and editor of many books and articles, including Moral Dilemmas, Religion and Morality, Moral Luck, and Virtue Ethics. His most recent (co-authored) books areState and Religion in Israel (Cambridge University Press, in print) and War by Agreement: A Contractarian Defense of Just War Theory (Oxford University Press, also in print).
Dr. Kimberley Trapp is Vice Dean (International) and Associate Professor of Public International Law at the Faculty of Laws, UCL. Prior to joining UCL in 2012, she was a Lecturer at Newnham College and an Affiliated Lecturer at the Faculty of Law, University of Cambridge. Kimberley obtained a BA (philosophy), BCL and LLB (all with great distinction) at McGill University, and an LLM and PhD at the University of Cambridge. Kimberley's doctoral thesis was awarded the Cambridge Yorke Prize for a dissertation of distinction, and is the basis of her OUP monograph State Responsibility for International Terrorism (2011) and UN Audio Visual Library lecture on the same subject. Kimberley collaborates as an academic advisor on issues of international humanitarian and human rights law with various NGOs and Government departments, has published in leading academic journals and edited collections on issues relating to the use of force, State responsibility, the interaction between international humanitarian law and terrorism suppression, and the settlement of international disputes, and has presented related scholarship at various forums, including the Annual Meetings of the Canadian Council on International Law and American Society of International Law. Kimberley directed research at the Centre for Studies and Research in International Law and International Relations of the Hague Academy of International Law in 2012. She is co-editor of the soon to be launched OUP 'Elements of International Law' book series and a member of the Advisory Board, Academic Review Board or Board of Editors of several international law journals.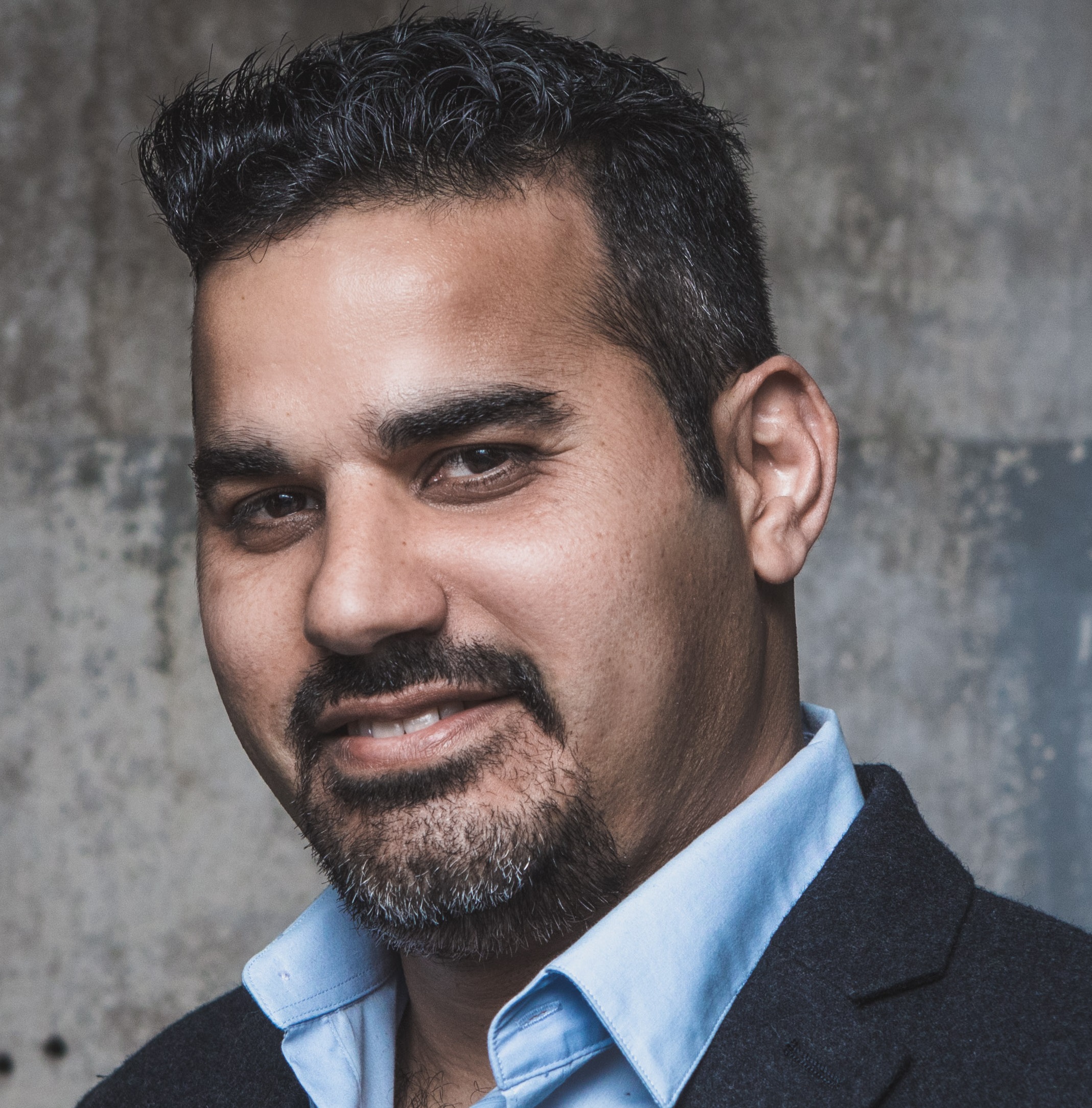 Mr. Elad Uzan is a Ph.D. candidate at the Zvi Meitar Center for Advanced Legal Studies at Tel Aviv University, and a Visiting Scholar at Harvard Law School Program on International Law and Armed Conflict (HLS PILAC). In 2016-2018 he was a Research Fellow at the ERC-funded GlobalTrust - Sovereigns as Trustees of Humanity research project.
Uzan works primarily on issues at the intersection of political, legal and moral philosophy, international law and the law of armed conflict, studying legal and moral norms—their nature and normative import.
Uzan obtained his LL.M at the Interdisciplinary Center Herzliya, with a thesis on law and economics, after receiving his LL.B. in law and politics in the same institution. He is a graduate (with honors) of the Ruderman MA Program for American Jewish Studies at the University of Haifa. In 2018, he was a recipient of the President of Israel Fellowship for Scientific Excellence and Innovation.